2022 'Winter' Instructors
Fiddle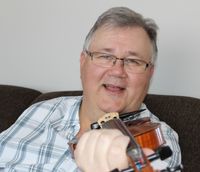 Calvin Vollrath Got his 1st fiddle at the age of 8 on Christmas day and by evening, was playing 2 tunes. 2011 inductee into the North American Fiddler's Hall of Fame. 72 Albums. Composer of about 700 tunes being played by fiddlers everywhere.
Here's a video of Calvin doing a medley of things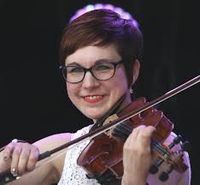 April Verch We couldn't be more excited to have April Verch join us once again for the third time. Originally from Pembroke ON and making her home in North Carolina, April never strays too far from her Canadian musical roots. Steeped in the Ottawa Valley tradition of fiddling and step dancing, April excels at both. Don't miss the opportunity to learn from this Canadian sweetheart.
Here's a video of April in action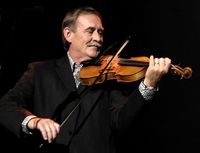 Brian Hebert is back for this virtual winter Camp Calvin once again and we couldn't be happier. Brian is a retired educator and an accomplished fiddle player hailing from Pembroke ON and so is very versed in the style of Canadian Old Time Fiddling.
 Here's a video of Brian in action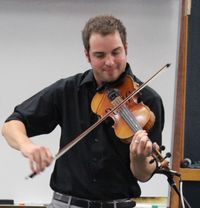 Daniel Gervais  Daniel is a regular instructor at Camp Calvin, having been a part of the faculty since the inception in 2007, so doing camp without him just wouldn't feel right anymore. Daniel holds a Masters degree in Music from the U of A and makes music his life. Dan is also a 2x Canadian Grand Masters Fiddle Champion.
Here's the video of Dan's final round at the Canadian Grand Masters 2016 in which he won

Piano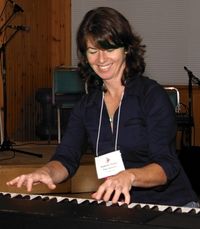 Kimberley Holmes  A staple of Camp Calvin, we just can't do it without her. Her bubbly personality, her infectious smile but mostly her extensive musical knowledge and willingness to share makes her own of Canada's favorite accompanist instructor. We're always happy to have Kimberley as part of the team and you will be too.
www.facebook.com/kimberleyholmes
Guitar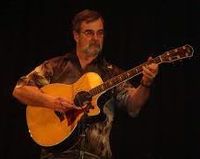 Skip Holmes For VWCC, we are thrilled to welcome Skip Holmes. Skip is a very accomplished guitar player and makes his living teaching guitar lessons full time for Long & McQuade in Halifax NS. He makes his home in Carroll's Corner as he is also the life partner of our piano instructor. Skip is excited to share his extensive guitar knowledge with students of Camp Calvin.
Here's a video of Skip strumming and picking for fiddler Peter Dawson